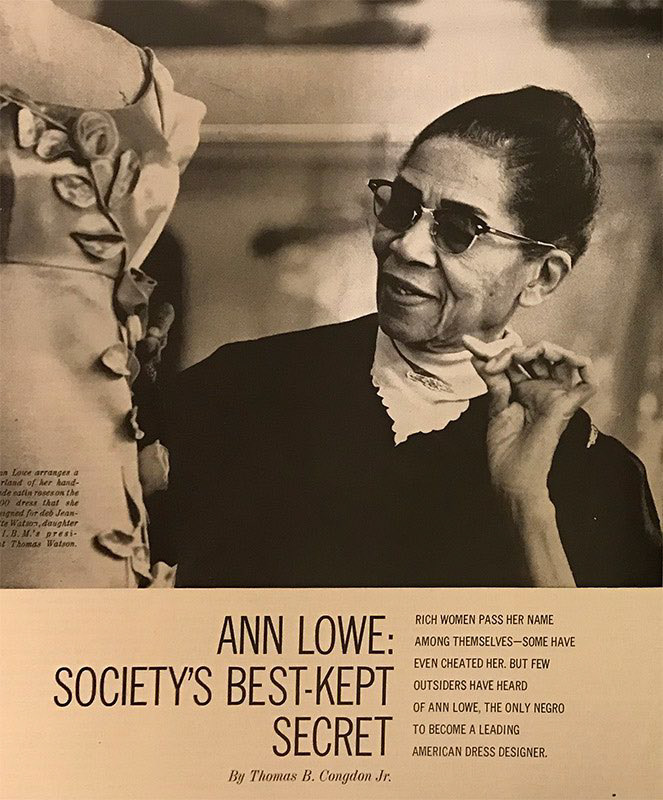 The wedding of Jaqueline bouvier and JFK in 1953 was so perfect it is still talked about and discussed today as the most beautiful wedding ever. The staple that highlighted the event, was the wedding dress, becoming one of the most remembered and imitated wedding looks of all time. The designer, Ann Low, known as "Societies best Kept secret"an African American woman never received credit in her lifetime. 
​​​​​​​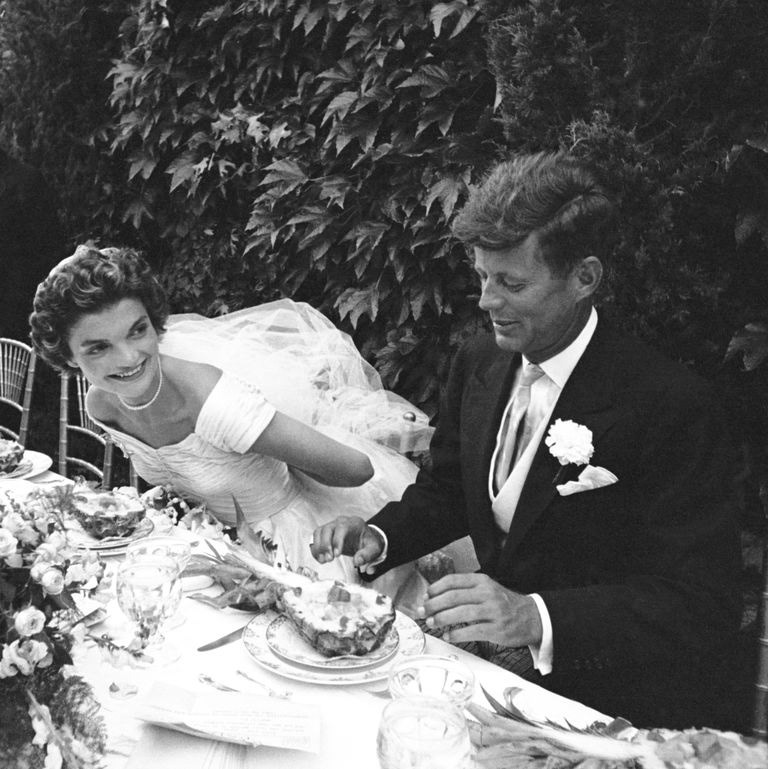 Ann was a woman who faced great adversity and persevered. She had faith in her capabilities and constantly pushed herself to achieve it across the backdrops of the Jim Crow South, to the Skyscrapers of New York.  Despite the many obstacles throughout her life she proved that a designer of her race, or any, could become a major designer. 
Born and raised in Clayton to a family of seamstresses who were commissioned by the wealthy Alabama elites. She told Ebony in 1966 that as a young girl, using the leftover scraps from the dresses, she would entertain herself by shaping cloth flowers. At the age of 16 after her mother and grandmother passed away, she picked up most of their commissions, including one for the First Lady of Alabama completed four ball gowns. 
​​​​​​​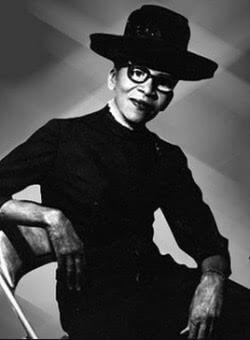 One day in a department store in Montgomery, a wealthy woman approached Lowe inquiring about her dress, upon the discovery that she designed it herself, The woman offered to pay her to move to Tampa and make all the dresses for her daughters wedding.  Lowe accepted, taking her young son, and leaving her  unsupportive husband behind. 
Lowe had a sharp eye for design and a talent like no other building her a reputation of being a wonder with a needle and thread. so when she got accepted into a New York Fashion School at the age of 18 ; during a time where black people were not welcome in the educational spheres, She shocked the administrators when she appeared at the school, not realizing that they had admitted a black woman until that moment. Unfortunately she was segregated from her classmates;  and charged next to nothing for her unique and beautiful designs, lending her the nick name, the Big Apple's "best kept secret."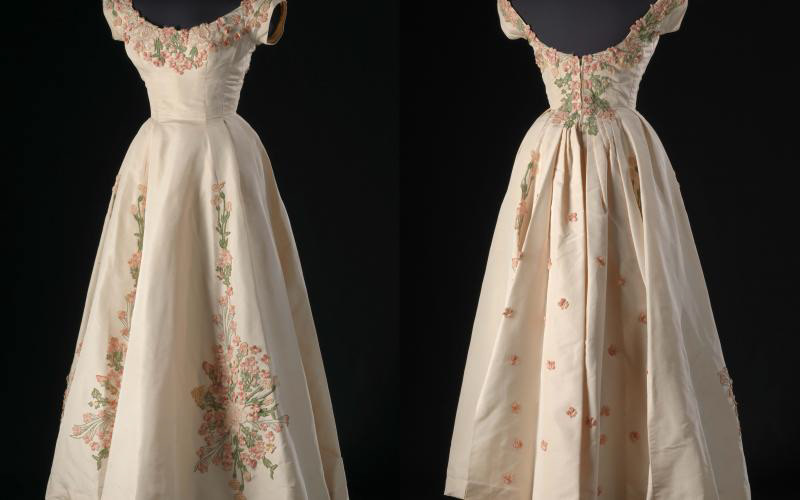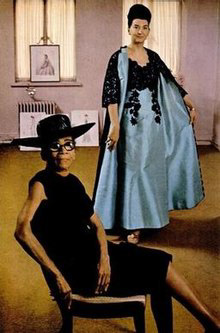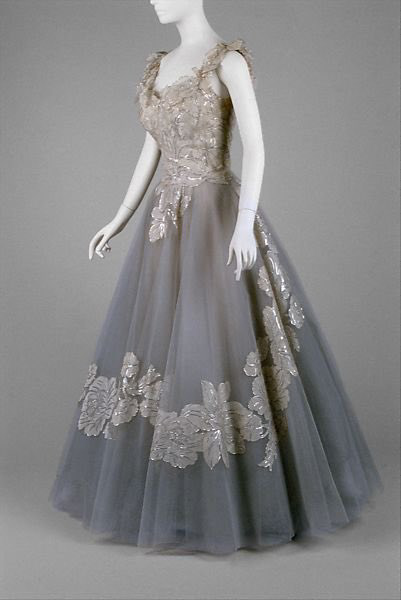 in 1950, She opened Ann Lowe's Gowns a boutique in Harlem, then went on to being the first African - American owned and operated business on the ritzy Madison Avenue in 1968. 
Soon enough, Lowe appeared on Janet Lee Bouvier's radar, who commissioned her to create the iconic Jackie Kennedy wedding dress, alongside all the bridal party dresses for the 1953 wedding. 
​​​​​​​​​​​​​​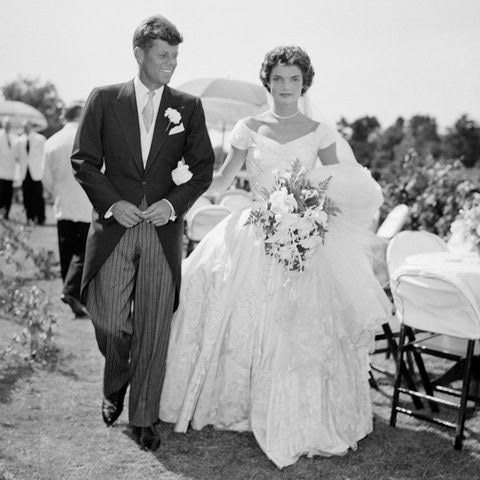 Lowe brought on her assistants and spent a tiresome two months creating and sewing the folds of the gown out of more than 50 yards of silk taffeta. However in an unfortunate twist of fate, a pipe burst in her studio, destroying 10 out of the 15 dresses, including the prized wedding dress. Through her knowledge of high society at this point in her career, she understood that this commission must be completed or she would lose her business and place as the secret designer. Working night and day to rebuild her masterpieces in half the time, she ended up at a $2,200 deficit, which equates to $21,000 in todays USD. Keeping this incident a secret from the bride and her family, she went on to hand deliver the gowns. 
When she arrived at Newport, staff members wanted her to use a service entrance in the back, but standing her ground, and fighting her her worth, she made a point to take the dresses back if she had to use the back door, walking straight on in.  
Despite Lowe's and Jackie's budding friendship, after the beautiful wedding ceremony where the dress's mastery went down in the history books, when asked about the designer, Jackie simply responded with "I wanted to go to France, but a coloured dressmaker did it." Similar to the dress she created for Olivia de Havilland's Oscar speech for the 1946 film To Each his Own, but her name was not on the label. These dresses should have made her a household name like Dior, or Channel, however due to her background as an African American woman, her works were "Not Haute couture".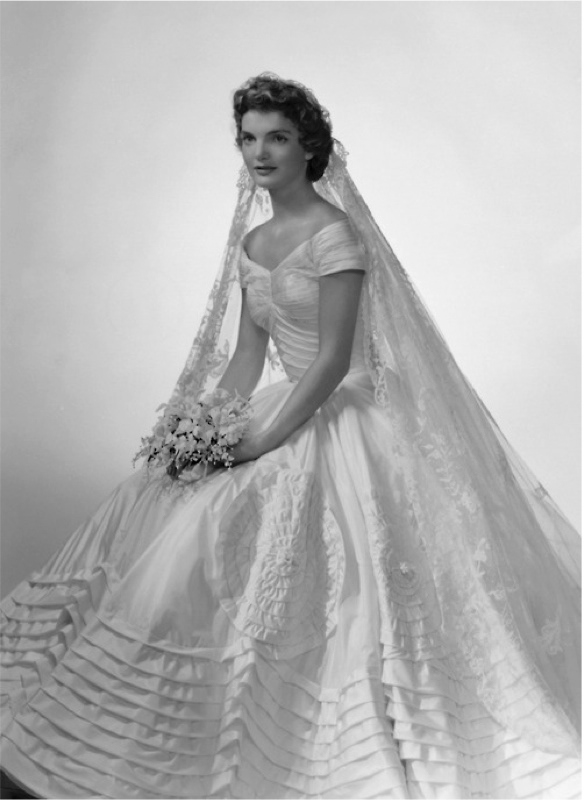 This point in her career was not the only time she faced injustice, despite her excellence and reputation, she was often subject to being subjugated by her clientele, who constantly talked her prices down to a fraction of their worth, pushing her down an endless cycle of debt. 
Lowe opened the door for independent designers of all colours specializing in formal wear, as one of the first known black fashion designers. despite her endless struggle as a black woman who faced constant racial discrimination working for the most elite families, including the Du Ponts, the Roosevelts, The Rockefeller's, and the Kennedy's. 
As her name is finally being recognized, she is now noted in history as America's first haute  couture fashion designer, creating ball gowns for the Elite. 
Her client's never liked to mention her, keeping her to themselves, a side effect of social politics, they never wanted to admit that the dress was inexpensive from an African American designer in New York, when it could have come straight from the Couture houses in Paris. Being Society's Best Kept Secret never benefited Lowe, as she would barely brake even, selling her gowns for less than what it would cost her. 
Although it has taken decades to bring the shine the spotlight on her achievements and impact, She finally got the acknowledgement she deserves, with an exhibit at the National Museum of African American History & Culture in Washington, DC.