INTRODUCING
A SPOTIFY AND DAFT PUNK COLLABORATION PROMOTING REMIX CULTURE TO ALLOW USERS TO DIRECTLY ENGAGE WITH THE ARTSIT. 
DA FUNK LAB is a curated interface that takes the user into the world of Daft Punk. 
Once they enter the domain, they are routed to the now listening menu. The interface colours change according to album or single artwork. 
They have the option of accessing the liver player, reconfiguring the songs, or accessing the list of tracks.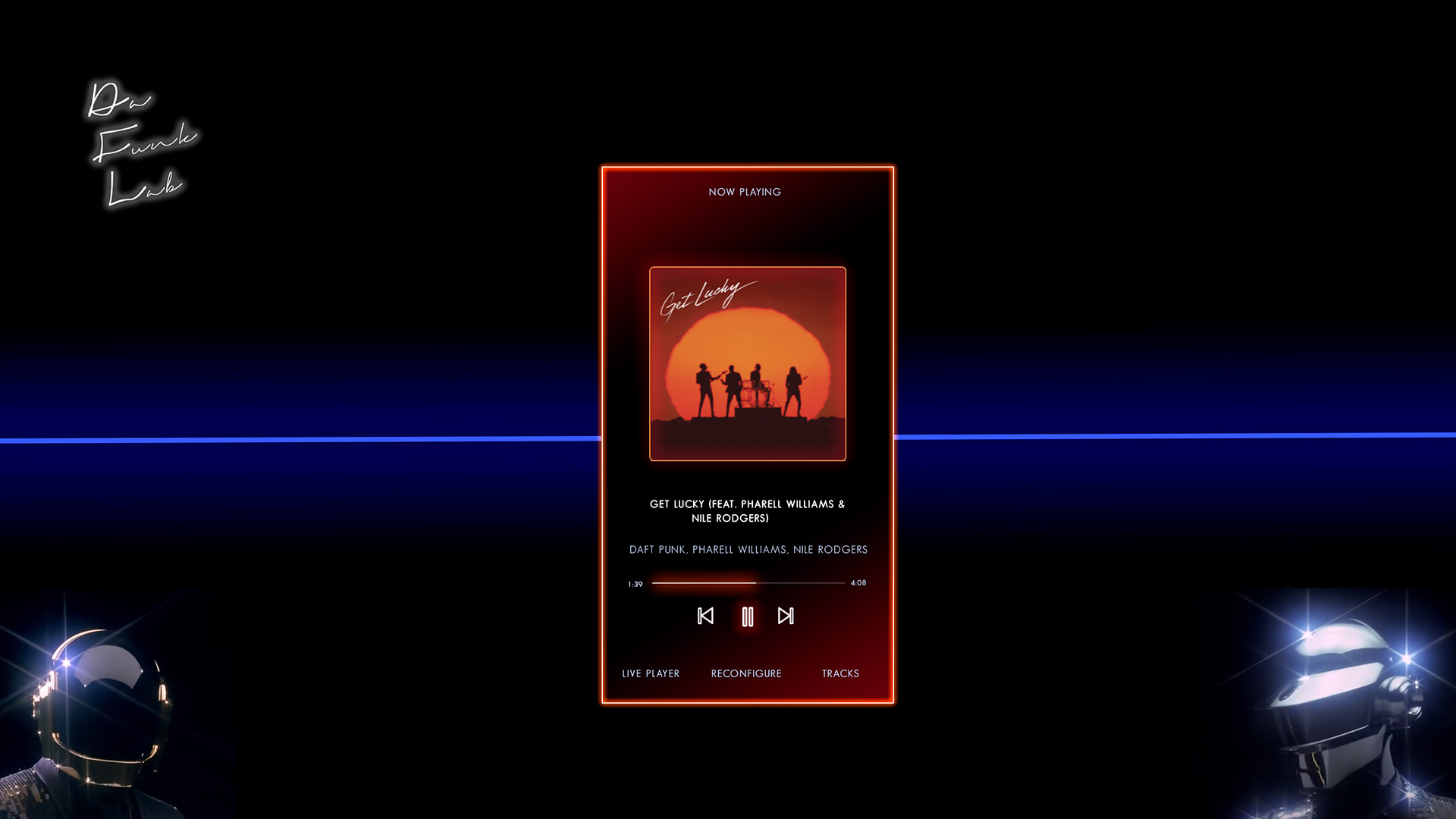 The live player is accessible on mobile + web. 
Drawing on Daft Punks ability to capture nostalgia throughout their discographies, the live player pays homage to the nostalgia of old music players live player mode. Depending on the song, the live player mode will show music videos to songs, or motion artwork to make the listening experience more exciting.  
Is an in app dashboard where users can add SFXs, adjust speed, and even put their own voice in them. After they finish their Jam sessions they'll be able to record and share it with their friends!
These tools can also be used for live mixes at parties for those who would like to add a little flare to their house parties.
Daft Punk will release customized sound packs that can be downloaded and used to generate new sounds.