1) The Photo

Creating an image that resembles an old newspaper. The background in black and white represents the past, dated and monochrome. The graphics are vibrant and present to show the contrast between the past and the present. Dated to relevant. The Arabic typography translating to: In the Evening.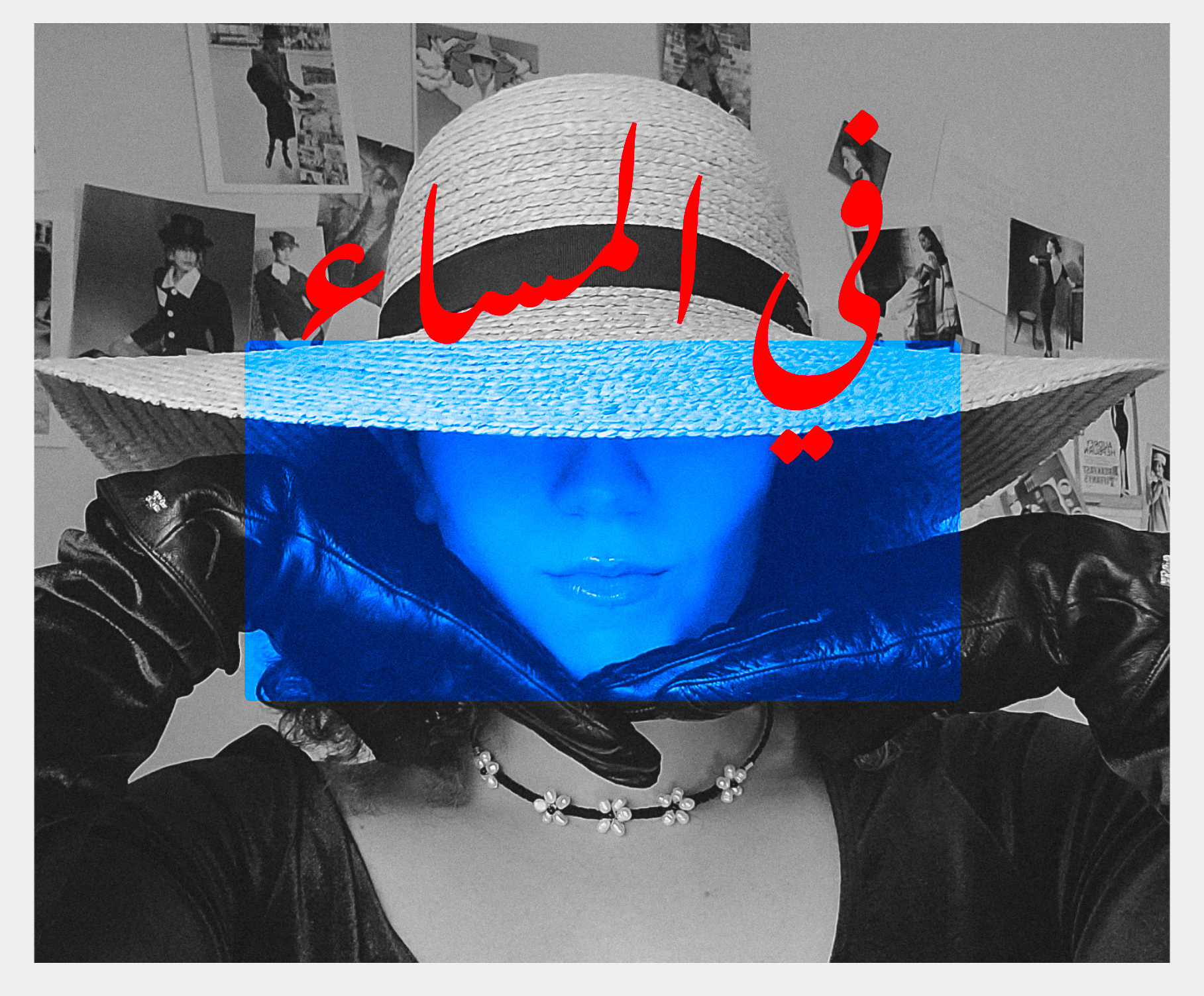 2. The Set Design
Taking the concept a step further, the intent is to immerse the viewer with an added layer. The environment.  This art direction is selected to encapsulate and hint at the world this mysterious character lives in. The torn paper, The darkness, the transistor radio, and the text allude to the secrecy and alertness, and anonymity. A spy or target of some sort.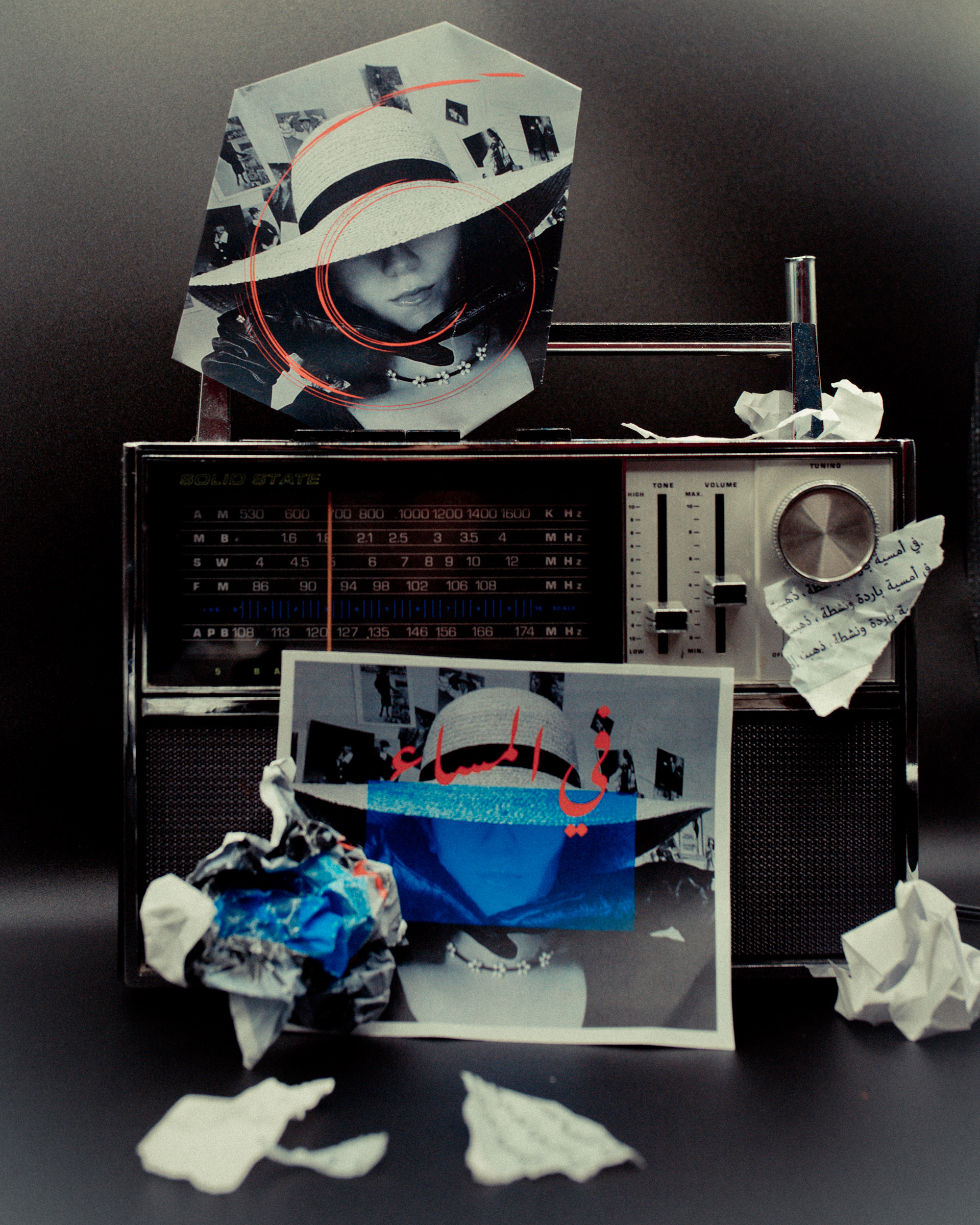 Part 3: The Animated Sequence
No environment is complete without audio to add the final touch to the immersion process. This animated sequence opens with the song Gada - Baligh Hamdi, from the 60s in Cairo, placing the consumer somewhere in the MENA region during that time. A magnifying glass hovers over keywords on the torn paper, accessories, and text.  
Noir بالعربي. presents:
'In the Evening. في المساء.'